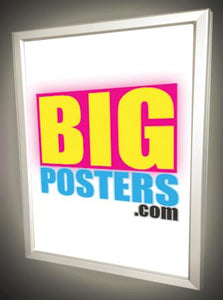 If you have an existing light box and clear plexiglass, then you may just need to replace the backlit film when changing the lighted image.
Backlit film is sometimes referred to duratrans, which is a brand name.
If you need proofing on your job, you must select a PROOFING product from the categories on the left side of the page.
We tried to list as many sizes as possible, but the combinations of sizes are endless. If you do not see the size you are looking for or need more information, please call us 631-249-2211 or email us at info@bigposters.com. We are here to help your project become a success.