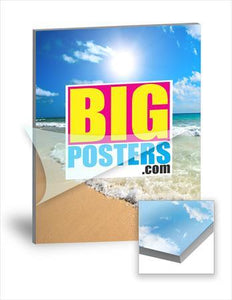 Let us print, mount and laminate your graphic. Can be used for artwork on walls, dry erase boards, signs and much more. 
Lexan lamination cannot be used as dry erase, only gloss and satin can be used for that application. 
If you need proofing on your job, you must select a PROOFING product from the categories on the left
We tried to list as many sizes as possible, but the combinations of sizes are endless. If you do not see the size you are looking for or need more information, please call us 631-249-2211 or email us at info@bigposters.com. We are here to help your project become a success.