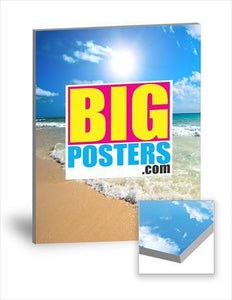 Let us print and mount your image to one of our many board substrates.
Whether you are creating art for framing, sign in board, or any idea you dream up, mounting it to a board will surely keep your print sturdy. 
We tried to list as many sizes as possible, but the combinations of sizes are endless. If you do not see the size you are looking for or need more information, please call us 631-249-2211 or email us at info@bigposters.com. We are here to help your project become a success.